Warning
: preg_match(): Compilation failed: invalid range in character class at offset 4 in
/home/ozstrave/public_html/wp-content/plugins/pinterest-pin-it-button/includes/simple_html_dom.php
on line
1364
Warning
: preg_match_all(): Compilation failed: invalid range in character class at offset 4 in
/home/ozstrave/public_html/wp-content/plugins/pinterest-pin-it-button/includes/simple_html_dom.php
on line
684
Warning
: Invalid argument supplied for foreach() in
/home/ozstrave/public_html/wp-content/plugins/pinterest-pin-it-button/includes/simple_html_dom.php
on line
691
Warning
: preg_match_all(): Compilation failed: invalid range in character class at offset 4 in
/home/ozstrave/public_html/wp-content/plugins/pinterest-pin-it-button/includes/simple_html_dom.php
on line
684
Warning
: Invalid argument supplied for foreach() in
/home/ozstrave/public_html/wp-content/plugins/pinterest-pin-it-button/includes/simple_html_dom.php
on line
691
Warning
: preg_match(): Compilation failed: invalid range in character class at offset 4 in
/home/ozstrave/public_html/wp-content/plugins/pinterest-pin-it-button/includes/simple_html_dom.php
on line
1364
Warning
: preg_match_all(): Compilation failed: invalid range in character class at offset 4 in
/home/ozstrave/public_html/wp-content/plugins/pinterest-pin-it-button/includes/simple_html_dom.php
on line
684
Warning
: Invalid argument supplied for foreach() in
/home/ozstrave/public_html/wp-content/plugins/pinterest-pin-it-button/includes/simple_html_dom.php
on line
691
Warning
: preg_match_all(): Compilation failed: invalid range in character class at offset 4 in
/home/ozstrave/public_html/wp-content/plugins/pinterest-pin-it-button/includes/simple_html_dom.php
on line
684
Warning
: Invalid argument supplied for foreach() in
/home/ozstrave/public_html/wp-content/plugins/pinterest-pin-it-button/includes/simple_html_dom.php
on line
691
Our next Port of Call was Puerto Vallarta, there was only one tour that interested me and, unfortunately, it was over subscribed so I ended up going ashore and wandering around the port area, even grabbed a hair cut and utilised the free WiFi at Starbucks, whilst I am not a fan of Starbucks Coffee, had an iced tea, they do have reliable WiFi 🙂
Puerto Vallarta is a picturesque place, really enjoyed our sail away. Had a bit of fun with my fish-eye lens.
>
Lunch was on the Pool Deck where the band played as we sailed away.
That night I went to dinner with some new friends, Kathi and Don, in Prime 7. Kathi and Don have been the couple responsible for "making" me go on more cruises, including my South American cruise in 2014 and my upcoming South Pacific cruise. I was very lucky during the cruise to dine in Prime 7 on multiple occasions, the only issue is that they kept trying to give me a larger steak each time, this time a 32 ounce T-Bone, also never had a bad meal in Prime 7 on this trip.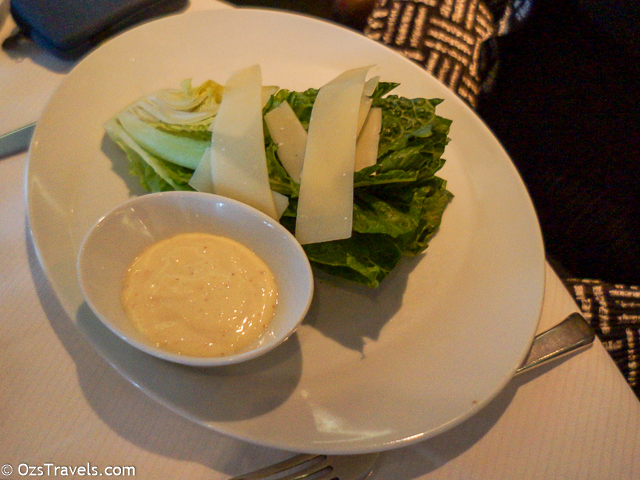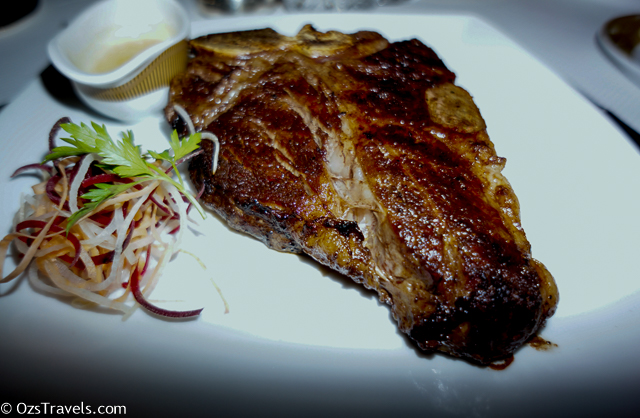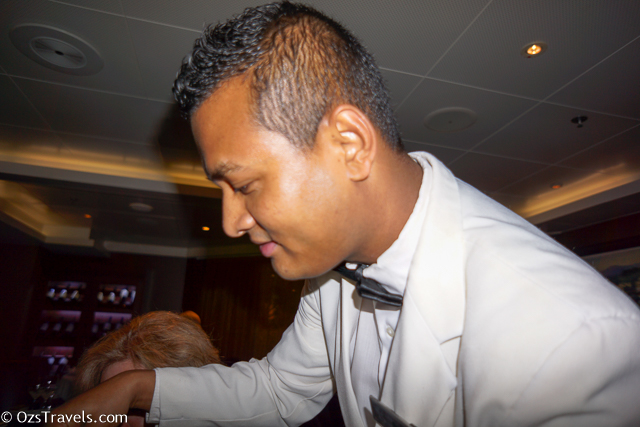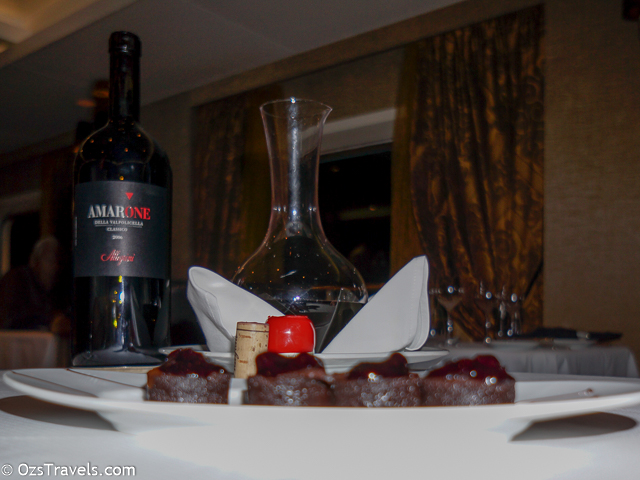 The magnum of 2006  Amarone della Valpolicella we purchased on board for a fairly reasonable price a great wine to pair with a steak.